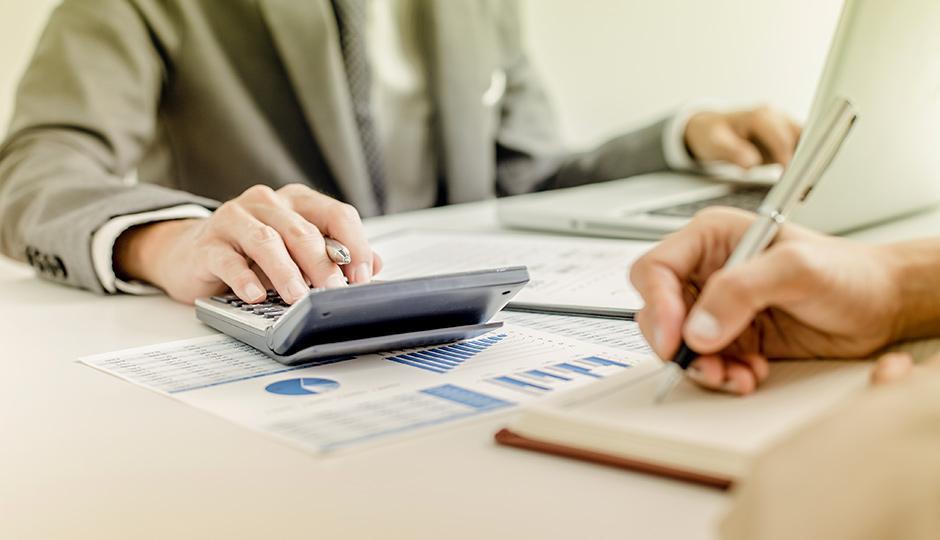 Nobody knows business like you. Nobody knows taxes like Bryson. If bookkeeping is slowing you down, we've got just what you need. Bryson Accounting & Tax Service, L.L.C. can expertly manage your financials so you can concentrate on making profits. Don't settle for a firm without a face. We know IRS rules. We know Louisiana rules. We know Texas rules. We're local, and we're committed to serving your tax and accounting needs. Contact Bryson to set up a free initial consultation.
Our services include:
Accounting and Bookkeeping Services
Bryson Accounting & Tax Service, L.L.C. can fulfill all your financial processing needs while maintaining strict confidentiality. Our services include:
Financial Statement Preparation
Whether you're assessing your company's financial performance, calculating taxes, or trying to secure funding, a financial statement is the lifeblood of any company. We'll make sure your financial statements are done correctly so you can concentrate on running your business.
Payroll Processing
Our payroll processing service offers a seamless employee payment system to take the burden off your accounting department. Bryson Accounting & Tax Service, L.L.C. will collect all necessary payroll information, calculate withholdings, and process payments to employees either by check or direct deposit.
Full Charge Bookkeeping
Bryson Accounting & Tax Service, L.L.C. provides comprehensive bookkeeping duties to keep your business running smoothly. Our service will handle your important financials, including processing accounts payable/receivable, preparing financial reports, and managing cash flow.
If you're ready to entrust your accounting and bookkeeping to a firm that's honest and dependable, call Bryson Accounting & Tax Service, L.L.C. and we'll help you simplify your life.
Quickbooks Consulting
Quickbooks by Intuit is by far the leading financial accounting software program on the market, and with good reason. It's user-friendly and has a host of features that simplifies how you manage your company's financial information. However, many small-business owners can find Quickbooks software intimidating.
We can help you become proficient working with Quickbooks so you can keep your business running smoothly. Bryson Accounting & Tax Service, L.L.C. offers a range of services to improve your Quickbooks knowledge:
Quickbooks ProAdvisor
Learn the features of Quickbooks from the pros. Our Quickbooks ProAdvisors have completed rigorous courses and tests to become certified as a ProAdvisor by Intuit. Our Quickbooks experts will work with you to determine which version of Quickbooks best suits your needs, and can teach you the most important features of the software so you can manage your finances more efficiently.
Training with a Quickbooks ProAdvisor
If you have to teach a group of people about Quickbooks, or need more personalized one-on-one training, our Quickbooks experts will come to you to share their expertise on the many features of the software.
Converting to Quickbooks
If you feel your current accounting software is inadequate, our Quickbooks pros can convert your company's financial information over to Quickbooks, so you can start taking advantage of the accounting software's reporting and time-saving features.
If you need assistance of any kind with Quickbooks, call Bryson Accounting & Tax Service, L.L.C. us to discuss how we can help you improve your Quickbooks performance.
Tax Preparation and Planning
Taxes are complicated, so it's important to have the experts at Bryson Accounting & Tax Service, L.L.C. on your side. Our accounting professionals have a wealth of tax knowledge to help guide you through the intricacies of tax reporting. Our tax services include:
Personal & Business Tax Returns
If your taxes aren't completed correctly, a couple issues may occur. It might raise a red flag with the IRS and trigger an audit, or you could end up missing out on a refund. Bryson Accounting & Tax Service, L.L.C. has the experience you need to feel confident your return is filed properly and you're getting all the deductions and credits you've earned as a taxpayer.
Payroll & Sales Tax Reporting
Filing taxes for your business can be a time-consuming chore. Let the tax experts at Bryson Accounting & Tax Service, L.L.C. handle your payroll and sales tax reporting, so you have more time to focus on the success of your business.
Estate, Gift, & Trust Tax Returns
Estate planning can create a number of financial vehicles that have tax implications. We can make sure you pay the appropriate taxes for each financial entity.
Retirement & Divorce Planning
Retirement can simplify your life, but complicate your taxes. Divorce can impact the financial status for the affected parties. We can provide expert guidance for either circumstance to create the most favorable tax situation relating to your needs.
Tax preparation is taking all "past" year information and preparing the related tax return. Tax planning takes into consideration prior year data, current year information, and future business goals, to ensure our clients are taking full advantage of any tax savings available to them. Bryson Accounting and Tax Service, LLC will assess any over paid taxes from last year, determine if there are any tax savings opportunities for the current year, and see how much we can help you save in the future. All this, while simultaneously make sure you are following all income tax laws, which can save future headaches.
We know taxes, and we're here to help. Call Bryson Accounting & Tax Service, L.L.C., and we'll tackle your most complicated tax issues.